Top 10 Traditional Skills to Learn Now
Updated: Mar 16, 2021
I grew up a country girl, who is currently living in the suburbs with big dreams of creating a homestead sanctuary and getting back to my roots. If you have homestead dreams like myself but have to wait a year or more to those dreams to come to fruition, have no fear. There are plenty of traditional skill you can learn now. Homesteading is a mindset. It is a journey to be more self sufficient, get back to nature and seek a healthier more simple lifestyle. It doesn't matter if you live in an apartment in the city, the suburbs or in a rural town. There are skills you can be learning now so when you do move to the homestead of your dreams you will be more prepared and do not have to learn everything at once. Find something that interests you and grow from there. Everyone has different starting point. The important thing is to start somewhere. Here is my top 10 list of traditional skills to learn now.
1.Gardening
The National Gardening Association (NGA) did a 5 year statistical study of gardening trends. They found that 35% of households grow their own food either at home or in a community garden. It is important to know the this study was conducted in 2017 before the pandemic of 2020. Now more than ever there has been a surge in backyard vegetable gardens.
Perhaps it was the empty grocery store shelves that motivated people to start growing their own food. Perhaps it was a hobby or a desire to eat healthier. Whatever the reason, gardening is a great skill to learn.
Generally speaking, and with good planning a 100 square foot garden per person will provide a year's worth of food. Even you are living in an apartment in the city you can start growing on a balcony or join a community garden to get your hands dirty learning. For this reason, gardening is a top 10 traditional skill to learn now.
2. Get Friendly with Your Local Farmer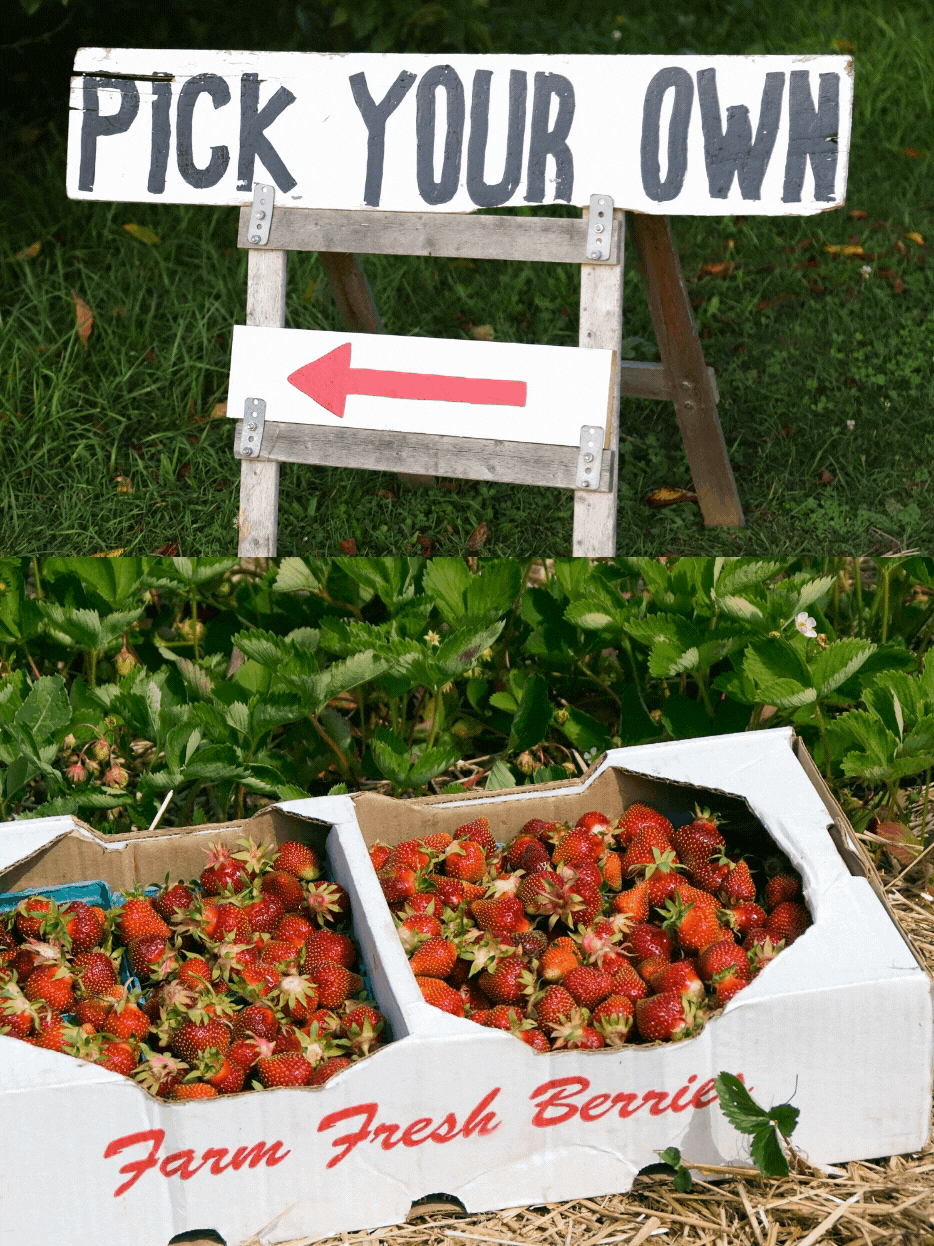 I currently live in an HOA subdivision. We knew when we moved in that it would be an in between home and are waiting until we move onto more land to invest in fruit trees and berry patches. Even though we have some berry bushes and a raised bed garden it is not enough to provide for long term food preservation. Researching pick your farms is a fun family outing that supports local farmers. It can save you money buying in bulk and there's nothing better than the taste of fresh picked fruits and vegetables. It's also helpful to know where to go for fresh food in case of kinks in the supply chain. Last summer I was able to get 25lbs of tomatoes for $10. I used those tomatoes to practice making sauce and preserving it. That leads me to the next skill to learn now and that is canning.
3. Canning
I remember visiting my grandmother in Minnesota as a young girl. Her basement was like the attic of The Goonies, filled with all kinds of unique treasures a kid could explore. One of the features was a large floor to ceiling root cellar for her canned goods. I also remember my mom canning jam on the stove. Canning was a popular and save way to preserve foods. There are two types of canning, water bath and pressure canning. Water bath canning is safe for acidic foods like jams and pickles. Pressure cooker canning is safe for other foods such as soups, stews and meats. For more information check out these websites.
4. Food Dehydrating
Dehydrating food is a fun and simple way to preserve food and make healthy snacks. Dehydrated foods maintain the food's original nutritional value, take up less space and do not need refrigeration making them a great choice to bring along for camping meals. I use the Excalibur. It is a work horse and worth every penny.
5. Cooking From Scratch
Learning to cook from scratch can be overwhelming. My suggestion is to start small. Pick one recipe that appeals to you and make a small test batch. If it is a hit with your family then you can make it again in a larger batch to freeze some for later. Start a recipe box. I prefer to write down tried and true recipes on a recipe card to have for safe keeping. Pinterest is great for recipes but keeping your own hard copy is important. I learned this the hard way when our internet was out for days and I could not access my online collection.
6. Bread Making
Bread making has made a comeback in the past year. My neighborhood has shared countless Amish Friendship Bread starters and if you do a quick search you will find a multitude of resources on how to make sour dough bread. Baking your own bread gives you control over the ingredients and slice for slice it is cheaper to make your own. Set a realistic goal for yourself. Maybe you want to try a bread recipe once a month and experiment with different flavors. Let's face it, store bought bread just doesn't compare to the taste and satisfaction of making homemade artisan bread. Your friends and family will thank you.
7. Stock a Pantry
Keeping basics on hand will ensure you have what you need to make a quick meal and keep you from ordering expensive take out. Most of us usually have some essentials on hand and it will be slightly different for each family's unique tastes. Some ideas to get you started are baking ingredients, dry goods and canned items and shelf stable fats and oils.
flour
sugar
baking soda
salt and pepper
spices
rice
beans
pasta
oats
pancake mix
coconut oil
olive oil
vinegar
honey
molasses or maple syrup
nut butters (we just use peanut butter because that's what we eat)
canned tomatoes or other favorite vegetables (store bought or home canned)
canned fruits and pie fillings (store bought or home canned)
8. Make your own cleaning supplies
A few years ago I would have thought making your own cleaning supplies is way to hippie for me. Then I was diagnosed with an autoimmune disease and I noticed that I would have flare ups every time I cleaned with harsh chemicals. Over time I stopped buying them and started making my own with a few simple ingredients. I was shocked to find out how well they work and it gave me peace of mind knowing I wasn't filling my house with toxins in the process. Baking soda, white vinegar, lemon, hydrogen peroxide, essential oils, castile soap, distilled water and even vodka are great for making your house clean and fresh. When essential oils are added to soap or water or vodka they enhance the cleaning power with antibacterial, anti-fungal properties.
9. Make your own herbal remedies
Did you know that many of the herbs and spices we use in culinary dishes and teas also have healing properties? You've probably seen herbal teas in the grocery store that help with various ailments or OTC remedies with elderberry and turmeric in them. This is not new. The use of herbal remedies has been in practice for centuries and in fact in many places around the word still use them as their main source for health and wellness.
Making tinctures, elixirs, teas, and salves is actually very easy and the ingredients can be grown in your back yard. It is a good idea to first figure out what you have the most problems with and start with one natural remedy for that purpose. For example, if you want to improve gut health you may like to make Kombucha or fermented foods. If it's the immune system you want to improve to help fight off cold and flu you may like to start with Elderberry Syrup or Fire Cider.
10. Sewing
I can not tell you how many times I wished I had a sewing machine that I actually knew how to use so I could make my own customized curtains or pillow shams. Back when I was in school home economics was a required class and everyone had to make an animal shaped pillow. Unfortunately, I did not keep growing and learning in that skill. My mom was great at sewing and my sister did take an interest to it and now has an Etsy shop making and selling her creations. My aunt picks up side jobs hemming pants and dresses. Sewing is practical and creative but can also be a profitable side hustle.
These are my personal top 10 traditional skills you can be learning now but there are so many more. Find one that interests you and start from there. Before you know it you be well on your way and maybe even found a new hobby.
© The Home Sanctuary 2021